Holistic , bespoke care centered completely around your wellbeing. Authentic, Indulgent surroundings at the heart of Kampala City. We invite you to disconect and authentically reconnect.
A medium to feather light lymph and muscle relief massage that helps ease the journey tp the wonder of life.

Lavender sugar scrub Magnolia luxurious tissue, body oil for stretch marks, scar tissue and very dry skin.
Foot Massage, Mai Pedi Duo Express.
Ease the rush of thoughts and the ache in the feet with this wonderful duo & feel both lifted up and solidly grounded at the same time.
Indian Head Massage, Foot Massage.


You are more than deserving, You are a miracle in motion & we are privileged to be part of the Journey
Beautiful Expectancy
150 min.
215,000

Ushs

Mummy to be
100 min.
170,000

Ushs

Lighter legs
140 min.
145,000

Ushs

Deservingly so
170 min.
130,000

Ushs
Because a man who takes care of himself is a king indeed
Gentlemen's Day
135 min.
280,000

Ushs

Stoned
90 min.
205,000

Ushs
Hot Stone Massage , Express Mani & Pedi Duo.

Every treatment is specifically designed to offer a unique experience, using powerful massage sequences and the most potent actives available in the world today.
A well designed massage that aids in tension release and overall muscle figure. A great treat for beginners and those looking for a relaxing medium to firm massage.
This luxurious essentialoil treatment is a great mood lifter which promotes healing & eases muscular aches, pains, & Sprains. Oils are specially extracted from herbs, flowers and fruits to soften, smooth and relax the muscles as well as the soul.

Single
 60 min.
95,000

Ushs

 90 min.
120,000

Ushs

 120 min.
150,000

Ushs

Couple
 60 min.
180,000

Ushs

 90 min.
225,000

Ushs

 120 min.
280,000

Ushs
Single
60 min.
120,000

Ushs

90 min.
140,000

Ushs

120 min.
160,000

Ushs

Couple
60 min.
230,000

Ushs

90 min.
265,000

Ushs

120 min.
300,000Ushs
Single
60 min.
140,000Ushs
90 min.
170,000Ushs
120 min.
190,000Ushs
Couple
60 min.
265,000Ushs
90 min.
320,000Ushs
120 min.
355,000Ushs
Single
60 min.
120,000Ushs
90 min.
160,000Ushs
120 min.
180,000Ushs
Couple
60 min.
230,000Ushs
90 min.
305,000Ushs
120 min.
340,000Ushs
A truly traditional massage that focuses on the deepest layer of the muscle, connecting tissue and fascia. It's beneficial in releasing chronic muscle tension, repetitive strain, postural problems or recoverly from inquiry.
Deeply relaxing massage that uses both hands and hot stone techniques to ease built up muscular tension. Hot stones will be used to massage the pressure points helping the muscle to loosen from it's point of stress.

Blending ancient traditions and cutting edge technology, our body scrubs soothe
Relax and unwind as we begin an authentic body cleansing ceremony. It starts with relaxation in a room heated by a continuous flow of hot, wet and dry air, allowing the bather to perspire freely. The gentle heat softens the skin, preparing the skin for exfoliation on our heated stone bed,followed by a foam massage and ending with a body butter application.

Quality Service. Attention to Detail.
Relaxation at its best.
Single
45 min.
150,000

Ushs

Couple
45 min.
290,000

Ushs

 
Single
105 min.
250,000

Ushs

Couple
105 min.
475,000

Ushs

 
Hammam + Coffee Scrub Antiageing
Single
75 min.
220,000

Ushs

Couple
75 min.
420,000

Ushs

 
Exotic Exfoliation Therapies

Coconut & Almond Exfoliation
Coconut is rich in vitamins, oils and is a very strong antioxidant. The granules from the almond unclog the pores of the skin and the coconut hydrates you revealing skin soft and smooth to touch.
Lavendar Sugar Scrub Therapy
Not only does it smell fantastic, it's a perfect exfoliator for sensitive skin leaving your skin fully moisturized, by locking in the moisture and acting as a natural antioxidant as well. With this type of scrub we mix in organic coconut oil, granulated sugar and drops of lavender essential oil
Cinnamon Coffee & Yogurt Exfoliation
By applying to the skin in a gentle circular motion, coffee cinnamon scrub exfol ales the skin, removing your dry, dead skin, to reveal new, healthy-looking skin underneath.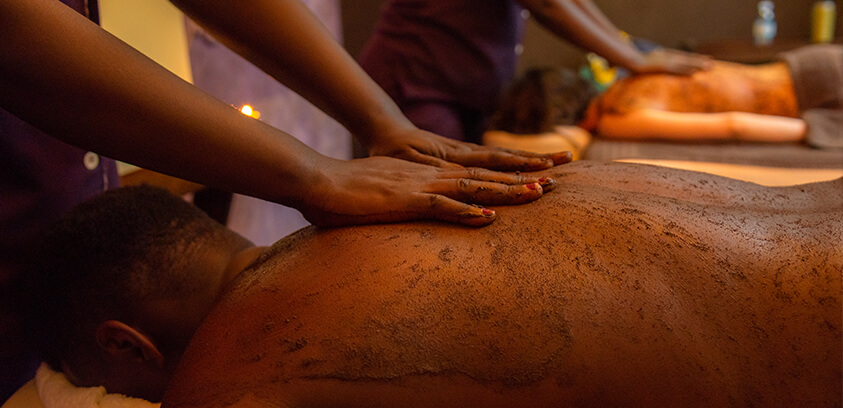 Salt & Turmeric Glow Exfoliation
A delightful exfol otion using salt crystal to gently exfoliate, soften and leave your skin glowing and buffed while the anti-inflammatory and healing properties in the turmeric help cleanse and clear up the complexion of the skin. You will finish the treatment with a hydrating and moisturizing cocktail.
Awoken your senses with this ginger and Orange scrub. An exfoliotion ritual designed to revitalise end relax. This invigorating scrub stimulates, tones and leaves the skin sensuously soft.
Naturally refreshing essential lemon oils invigorate the sense while natural essential mint oils have activating properties. Both revitalising the body and mind.

This mini facial is ideal for those on the go. Your skin is cleansed, lightly exfoliated and gently massaged. A lore refining mask is applied, followed by a light moisturizer. Mask options: Sensitive, Dry, Oily, Combination and Acne.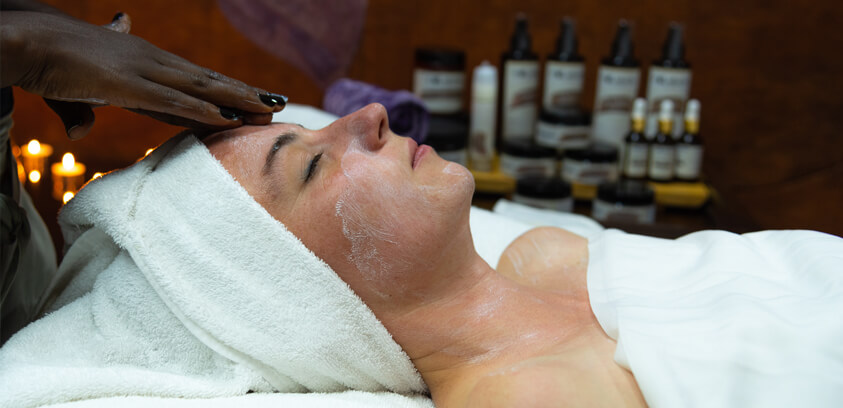 Single
45 min.
60,000Ushs
Couple
45 min.
110,000Ushs
 
Single
45 min.
90,000

Ushs

Couple
45 min.
170,000

Ushs

 
Single
60 min.
120,000Ushs
Couple
60 min.
230,000Ushs
with a simple foot and hand massage
This 1 hour long facial includes steam ,exfoliation, mask and extraction followed by a face neck and shoulder massage. Mask Options: Sensitive, Dry, Oily, Combination and acne. Helping to combat Acne and reactive skin. A decongesting and antiseptic skin treatment.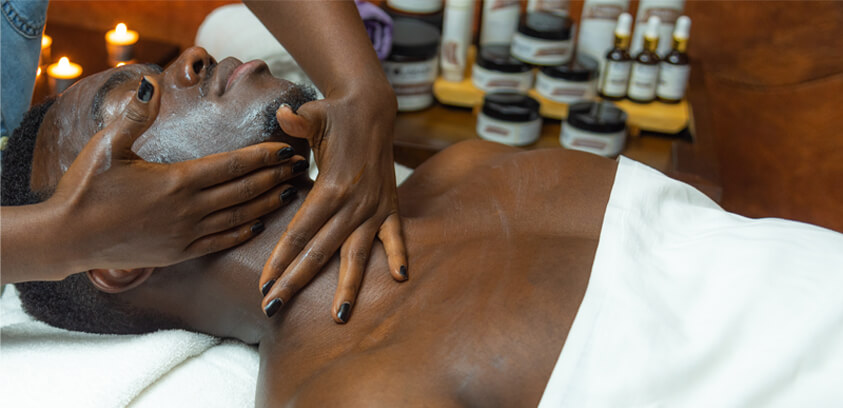 We delight in unveiling the beauty that lies within.
(Hot wax) Hair removal done professionally.
Full leg
 
65,000

Ushs

Half leg
 
40,000

Ushs

Full arm
 
50,000

Ushs

Half arm
 
30,000

Ushs

Underarms
 
30,000

Ushs

Back
 
70,000

Ushs

Chest
 
70,000

Ushs

Tummy
 
70,000

Ushs
Full Brazilian
110,000

Ushs

/Hollywood
Bikini Line
50,000

Ushs
Upper lip
 
110,000

Ushs

Chin
 
50,000

Ushs

Eyebrow shaping
 
25,000

Ushs
Full leg,full arm

back, chest/tummy,

full Brazilian

 
310,000

Ushs
Upper lip, Chin

eyebrow shaping,

forehead, sides

 
40,000

Ushs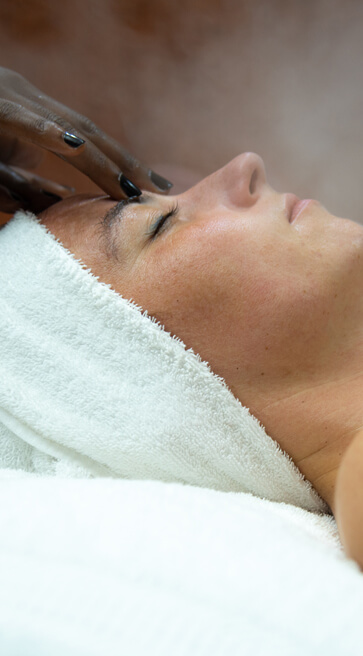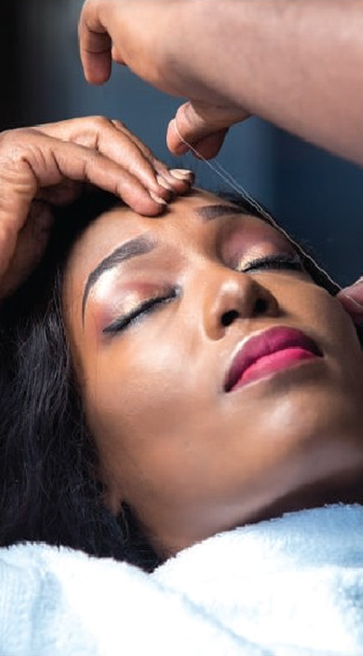 What's better than sharing a trealment with a friend? A package!

Swedish Massage, Express, Mani Pedi Duo Express
140 Mins: Ushs 300,000
Turkish bath, hot stone massage, express facial
165 Mins: Ushs 350,000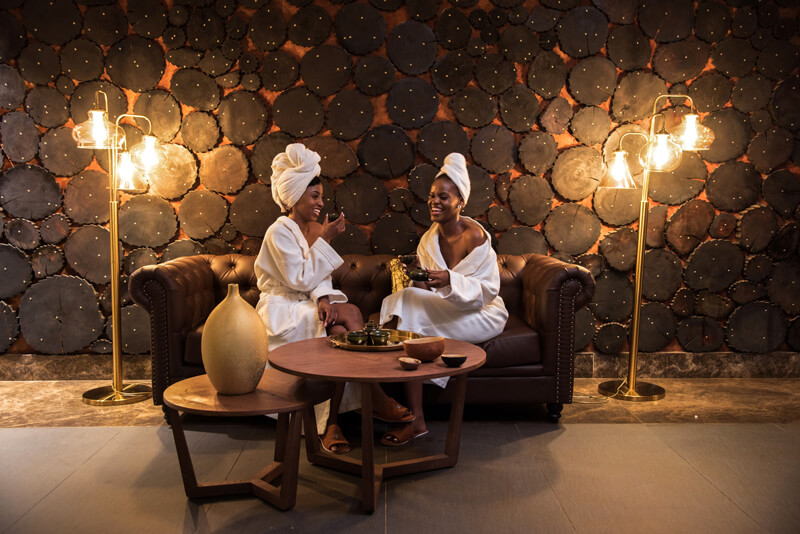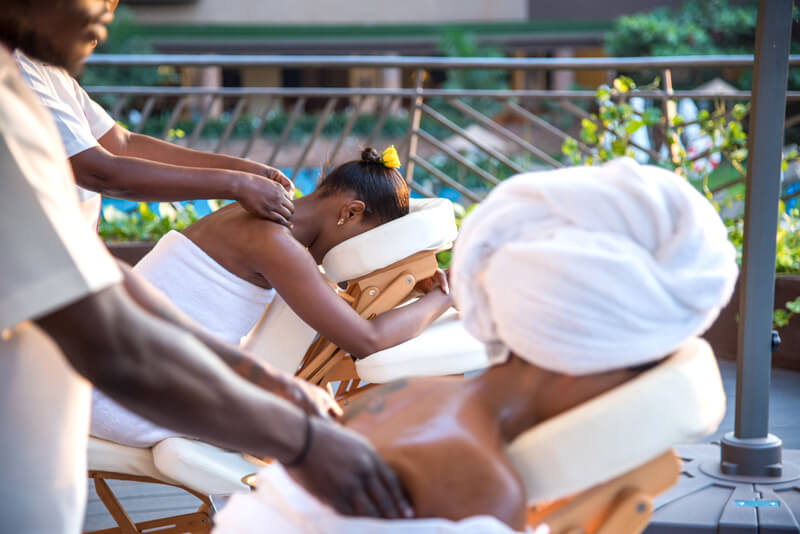 Take time to bond, connect and make timeless memories with your little ones.
Mani & Pedi Duo, Blow dry / Simple style, Free Cookies.
Ushs 55,000
Kids day out (upto the age of 12yrs)
Mani & Pedi Duo, Mini Kids Facial (Oatmeal & Honey Scrub)
Ushs 60,000
Kids Nail bar
Mani
30,000

Ushs

Pedi
30,000

Ushs

Mani Pedi Duo
50,000

Ushs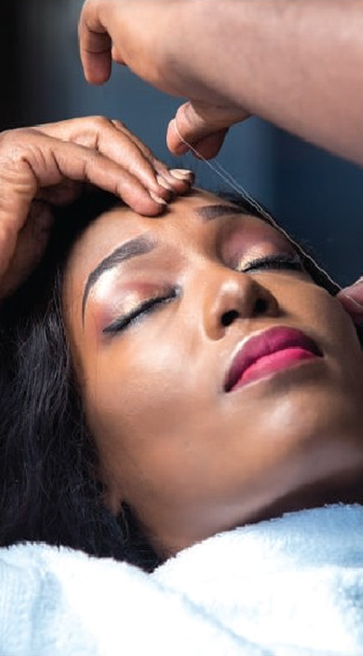 Eyebrows
15,000

Ushs

Upper Lips
10,000

Ushs

Full Face (eyebrow, upper lip,
chin, forehead)
30,000

Ushs

Tweezing
10,000

Ushs